This open house was active from May 22-June 7, 2020. Information on this website may no longer be current. Email us for more information.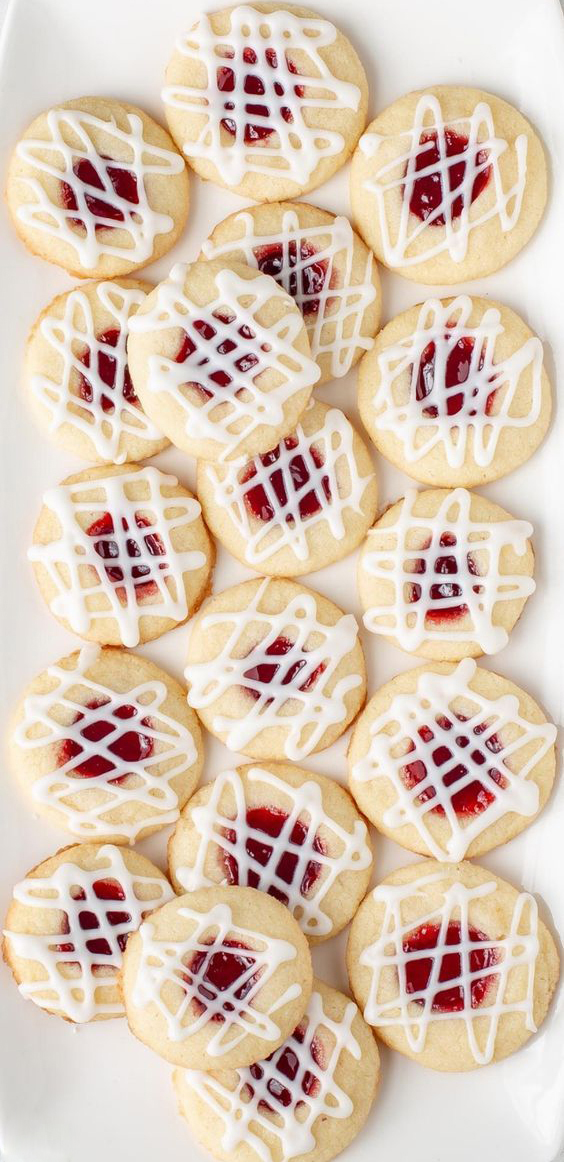 We always have cookies available at our in-person open houses. We can't provide them in a virtual environment, but here's a recipe so you can make your own. This recipe is courtesy of Communications Manager Melissa De Lyser.
Raspberry Almond Shortbread Thumbprint Cookies
Cookies
2 cups all-purpose flour
2 teaspoons cornstarch
¼ teaspoon salt
1 cup unsalted butter, room temperature
⅔ cup granulated sugar
½ teaspoon almond extract
½ cup seedless raspberry jam
Glaze
1 cup powdered sugar
2-3 teaspoons water, more or less as needed for drizzling consistency
½ teaspoon almond extract (add more to taste if desired)
Directions:
In a small mixing bowl whisk together the flour, cornstarch and salt. Set aside.
In a large mixing bowl, combine the butter, granulated sugar and ½ teaspoon almond extract. Beat at medium speed until the butter mixture is creamy and light. Scrape down the sides of mixing bowl as needed. Reduce the speed to low and gradually add the flour mixture. Mix until well blended. Cover and refrigerate the dough for 1 hour.
Preheat oven to 350 degrees. Line a baking sheet with parchment paper. Shape dough into 1-inch balls and place 2 inches apart on the prepared pan. Keep remaining cookie dough refrigerated until needed. Make an indentation straight down into the center of each cookie (about half way to the bottom) with your smallest finger. Fill each with a well rounded ¼ teaspoon jam.
Bake for 11 to 15 minutes or until edges are just lightly browned. Let the cookies stand 1 minute before removing to a cooling rack. Cool completely.
Combine the glaze ingredients in a small bowl and whisk until smooth. Drizzle over cookies and allow them to set.
Makes about three dozen cookies.